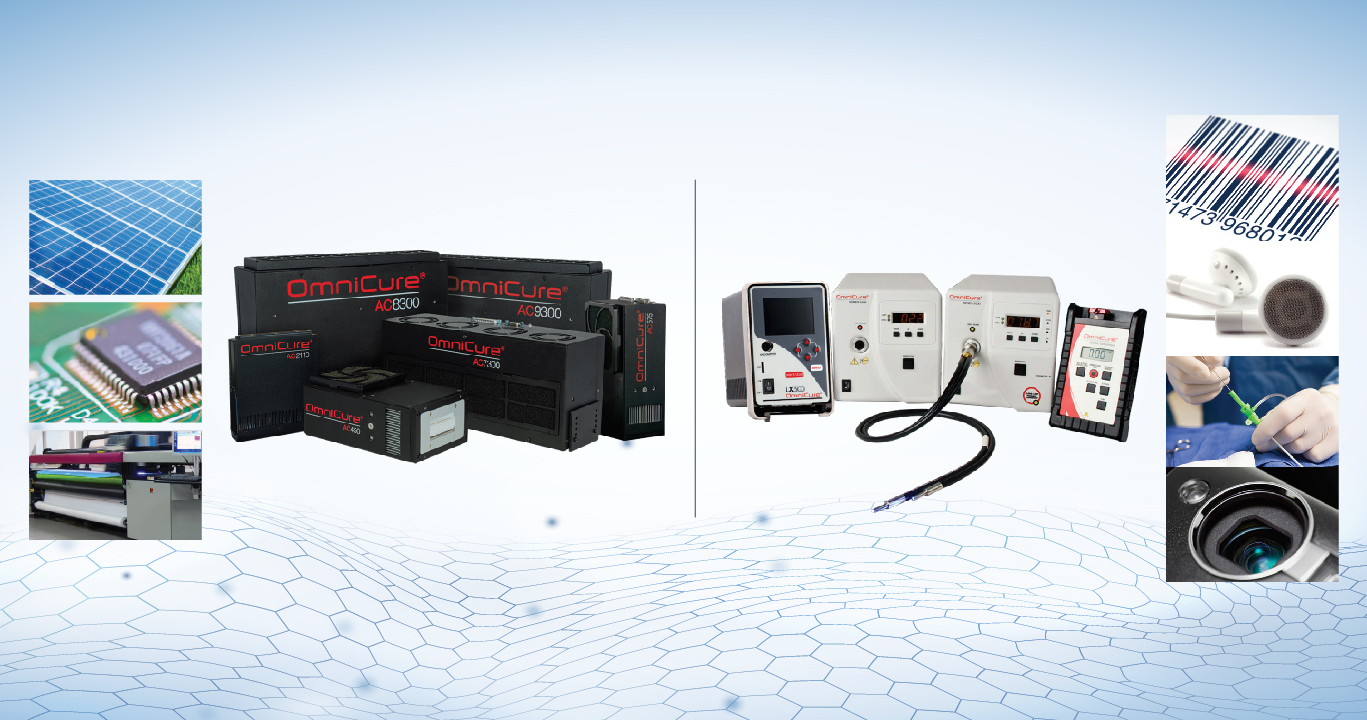 UV Curing technology has benefited many industries, providing superior bonding, improving efficiency, and ensuring lesser errors and wastage.
About UV Curing
UV radiation is widely used in industrial processes, in medical and dental practices for a variety of purposes, such as killing bacteria, creating fluorescent effects, curing inks and resins, phototherapy and suntanning. Different UV wavelengths and intensities are used for different purposes.
Applications in the Medical Industry
The medical industry is the biggest industry that finds use for precision spot UV curing of adhesives. Innovative and intelligent, lamp and LED UV curing systems are used for precision spot and area curing of medical device assemblies and additive manufacturing. UV curing systems are ideal for assembling a variety of plastics, glass, stainless steel, rubber and joining similar or dissimilar substrates as part of a controlled UV assembly process. The lamp UV curing systems include features such as Closed-Loop Feedback technology, irradiance adjustment and a selection of band-pass filters to meet UV process requirements.
Ideal Medical Device Manufacturing Applications include:
| | | |
| --- | --- | --- |
| Catheters | Anaesthesia Masks | IV Delivery Systems |
| Cannulas | Angioplasty Accessories | Medical Coatings |
| Endoscopes | Arterial Locators | Medical Filters |
| Hearing Aids | Atraumatic Guidewire Tips | Rubber Silicones |
| Hydrogels | Blood Oxygenators | Respiratory Masks |
| Needles | Chest Drainage Devices | Sensing Devices |
| Tubing and Connectors | Syringes | Tubing Drainage Sets |
Benefits to the Electronics Manufacturing Industry
UV curing is widely used in electronics applications for low-temperature, high-speed, repeatable adhesive bonding, component marking, encapsulation, masking and more. High volume UV assembly applications require precise control of irradiance, spectral output and temperature to achieve the throughput and yields necessary in an automated process. Spot and area curing systems meet the demands of electronics assembly for many applications, including,
Automotive electronics
Bluetooth headsets
Cell phone assembly
Compact camera modules
Digital projectors
Fibre-optic components
Liquid crystal displays
Micro speaker assembly
Optical data storage
Smart cards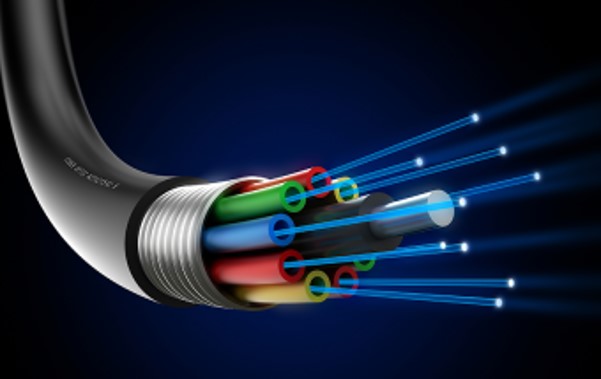 Inkjet Printing and Marking Technology
Fibre optic cables are essential components of modern telecommunications infrastructure. These cables consist of multiple fibre-optic cores, fibre-optic bundles, bundling material, ripcord and even electrical conductors.
Fibre-optic cables must comply with a number of regulatory standards for marking the cable jacket. Cable jackets are typically made of medium-density polyethylene and high-density polyethylene as well as polyurethane (PU) and polyamide (PA), all of which present challenges for ink adherence.
Traditional marking or printing technologies for fibre-optic and electrical cables include embossing printing, indent printing, hot foil printing, hot stamp printing and sinter printing. Some of these technologies introduce unwanted stress into the fibre cables, while others are not entirely compatible, or in the case of an indent printer, can introduce safety concerns in the workplace.
UV-curable inks present an attractive alternative approach for marking fibre-optic cables. With this technology, ink is jetted onto the cable assembly using an appropriately sized and compatible inkjet engine, then it is cured with intense UV light. To enhance inkjet adherence to the jacket material, corona or plasma treatment is applied to the cable jacket immediately upstream of the inkjet head. Also, when using UV-curable inks, there are lower concentrations of solvents and no need to discard ribbon backing material as with indent or hot press printing.
The Equipment
OmniCure series small-area and large-area UV curing systems are designed to provide an exceptionally uniform area of high optical power with a range of wavelengths, configurations and sizes to address a variety of applications. Leading-edge UV LED technology also delivers improved energy efficiency and extended service life.
The Future
UV Curing technology is already witnessing automation which promises to improve the boundaries further. UV light sources fulfil a critical role in disinfecting our environments and protecting our populace from dangerous viral and microbial contamination. UV technology is currently used for touchless disinfection in a variety of applications to ensure the highest level of protection and efficiency.
UVC disinfection is a non-contact, chemical-free disinfectant method to kill bacteria or viruses and prevent them from replicating while offering a green process with vast environmental and social benefits.
MELSS brings you cutting-edge solutions in UV Curing solutions, representing Excelitas, USA In India 
For more information on this, please E-Mail tpg@melss.com. Visit us at www.melss.com