Precise & Repeatable
High Quality Solder
The SolderBot from MELSS is a Robotic Soldering System offering precise, repeatable and high quality soldering. It offers dynamic temperature settings along with point and drag soldering options with a wide variety of soldering cartridges/tips. The solution also comes with an integrated programmable wire feeder and an automated motorised tip cleaner.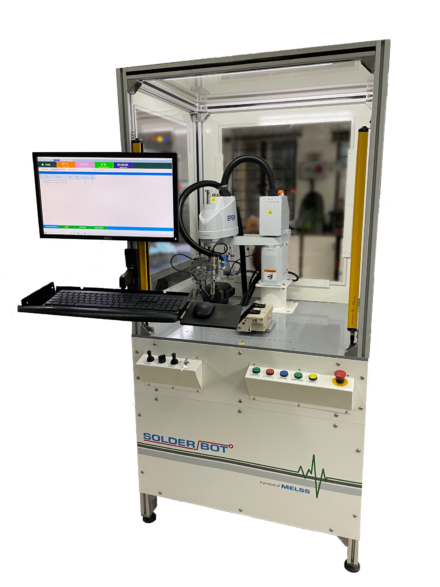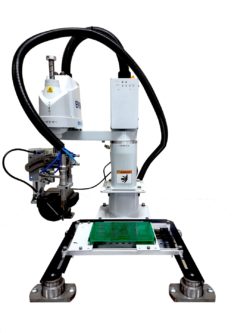 Features
Upto 15 solders per minute

Variable Power: Programmable Temperature

Automated Programmable Wire Feeder

Programmable Soldering Time

Wide variety of soldering cartridges

Integrated with Tip Cleaner
Download Catalog
Interested in learning more about our robotic soldering system?
See all the features, functions and available options in our Product Catalog
Download Catalog