We offer World-Class Telecom &
Photonics Solutions
MELSS is well known in the industry for offering cutting edge technology solutions since 1982, and is a pioneer in the Telecom and Photonics domain.
With industry-experienced and hands-on professionals trained at its principals' manufacturing facilities, and professional and reliable pre- and post-sales service support, MELSS is your ideal partner for your test measurement needs.
Telecom
Our Telecom product portfolio offers Test Measurement Automation Solutions for optical fibre, cable, passive devices, production, in addition to offering physical layer test measurement solutions for the enterprises, telcos, network equipment manufacturers, contractors, utility companies, defence and government PSUs..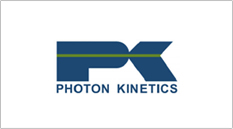 Optical Preform Analysers and Test Systems (Geometry, Spectral, N.A, Dispersion, OTDR) for characterising the geometric and transmission properties of fibres, Fibre Handling, Automation Solutions to help minimise measurement time and cost.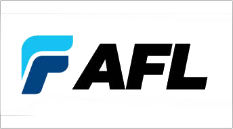 OSP Optical Test Instruments, Laser Source, Power Meters, OTDRs, Variable Attenuators, Cleaning Kits and FTTx Solutions.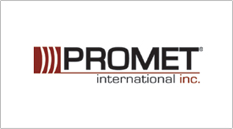 Fibre Optic Connector End Face Testing and Inspection.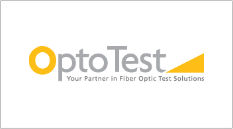 Characterisation of Fibre Optic Cable Assemblies or Passive Fibre Optic Components in production or laboratory environments. High performance Reference Cables.

Component test platform, Benchtop tunable lasers, Passive component testers, optical spectrum analyzers and tunable filters with adjustable bandwidth.
Photonics
Our Photonics product portfolio offers the building blocks of Photonics Research, Optical Test Measurement and Simulation Solutions for the research and development community in leading universities, academic, defence, space and atomic energy institutions, with solutions from renowned companies in this domain.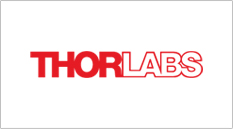 Imaging Systems, Optomechanics, Motion Control, Optics, Optical Fibres, Light Sources, Light Analysis, Wide Band Spectrum Analysers, Beam Characterisation, Modular Tweezers.

UV and LED Sources for spot and area curing applications. Fluorescence Illuminators.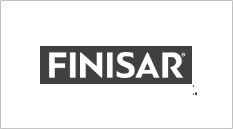 Optical Programmable Filter (C, L or C+L-band) for extreme fine control of filter characteristics including centre wavelength, bandwidth, shape and dispersion and attenuation. Filter bandwidth variable from 10 GHz upto 9 THz.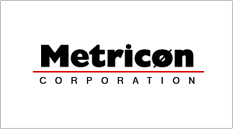 Optical Prism Coupler System for accurately measuring both thickness and the refractive index/birefringence of dielectric and polymer films as well as refractive index of bulk materials.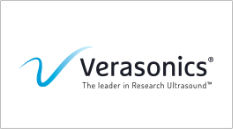 State-of-the-art hardware and software to provide access to raw ultrasound data per channel – for biomedical imaging, intervention guidance and therapy, NDT/NDE for materials testing and earth sciences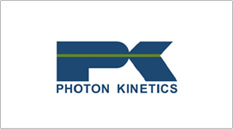 Optical Preform Analysers, Refractive Index Profilers, Combined Spectral and Geometry, Dispersion Test Equipment and OTDRs.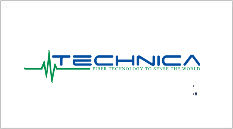 Fibre Bragg Gratings (FBG), FBG Arrays & Cables, FBG Sensors.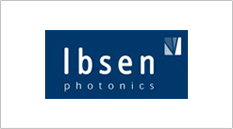 FBG Interrogators, Spectrometers (Raman, Absorption, Fluorescence) Phase Masks, Transmission Gratings.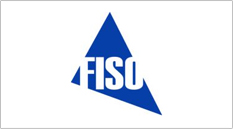 Fibre Optic (Pressure, Stress, Strain, HERO) Sensors and Signal Conditioners used in various medical, process control and R&D applications.
UV Curing
The spot UV curing system features proprietary closed-loop feedback control technology, which automatically monitors and maintains optical output for a repeatable curing process. It has a shutter with a 30 ms response time, patented Intelli-Lamp technology, and Industry 4.0 communication capabilities with an advanced graphical user interface (GUI) and logic-based StepCure program  The OmniCure S2000 Elite spot UV curing system automatically monitors and maintains optical output for a repeatable curing process.
Simplify Your UV Curing Process with the Easy-to-use S2000 Elite UV Curing System
Improve Manufacturing Productivity with Unmatched UV Curing Process Control
Streamline Your UV Curing Process with Maximum Control and Connectivity
Features
Remote Control and Monitoring: Access the OmniCure S2000 Elite from almost any web enabled device for in-depth control and monitoring capabilities.
Field Configuration: Re-configure your system in-field with minimal downtime through user replaceable lamp types and optical filters.
Closed-Loop Feedback (CLF): UV light delivery regulation enabling the most stable and reliable curing process.
Intelli-lamp Technology: 2000-hours of lamp life and up to 4000-hour typical lifetime through constant lamp monitoring.
Intelli-Tap Keycards: Advanced process control and security through NFC enabled Supervisor and Admin Keycards.
Light Delivery Equivalency: Identical optical power and optical spectrum to the Original S2000 allows to upgrade your equipment without changing your process.
Touch Screen UI: 4.3" LCD touch screen display enables deep and intuitive system control.
StepCure PLC Controller:  Powerful StepCure program with PLC control capability and tight process control.
Benefits
Improved productivity by reducing cycle time.
The OmniCure S2000 Elite system includes proprietary Closed-Loop Feedback technology, which automatically monitors and maintains its optical output for a repeatable curing process.  A new hih-speed shutter with a 30ms response time ensures the pecise dose for any application every time, eve for the shortest exposure times.  Excelitas' patented Intelli-Lamp®  technology maximizes lamp-life while maintaining hours of use by tracking the lamp's parameters.  To minimize down time, the effective lamp life remaining is provided at all times based on the system calibration state, lamp state and output parameters.
Ease of Use
The S2000 Elite offers improved process control and security than its predecessor, making the system easier to use. Featuring a 4.3" LCD touch screen display, the S2000 Elite allows for simple navigation and access to powerful programming elements and monitoring of all curing related statuses, right at the user's fingertips.  Remote management and monitoring is available from any device through the WEB GUI expanding all the options and features available from the system's fascia to a larger laptop or tablet screen.  Intelli-Tap NFC (Near-Field Communication) technology enables easy and powerful wireless process control and security features such as clearing faults, locking, and unlocking system parameters and advanced cure process inputs through a tap of the admin and supervisor keycards on the designated system's front fascia area.
Flexibility
The S2000 Elite is one of the most versatile UV Spot curing systems on the market.  Field replaceable optical band pass filter types are ideal for developing new manufacturing processes and selecting the right UV light cure compound.  Choose from seven difference standard filter options or use OmniCure SP (Special Request) program to develop a custom solution.
Connectivity
The S2000 Elite features advanced communications such as programmable PLC inputs and outputs, a USB connection, Ethernet to connect the system to a LAN and Near-Field Communication (NFC) for an easier and more powerful automation integration. For customers lookin to upgrade from original S2000 XLA, the new S2000 Elite has an available external PLC adaptor, which makes it a drop-in replacement and works with previous PLC and automation setups.  The S2000 Elite has been designed with Industry 4.0 in mind, with powerful and flexible communications capabilities and field upgradeable software to keep up with changing industry standards.