Pick & Place – Case Study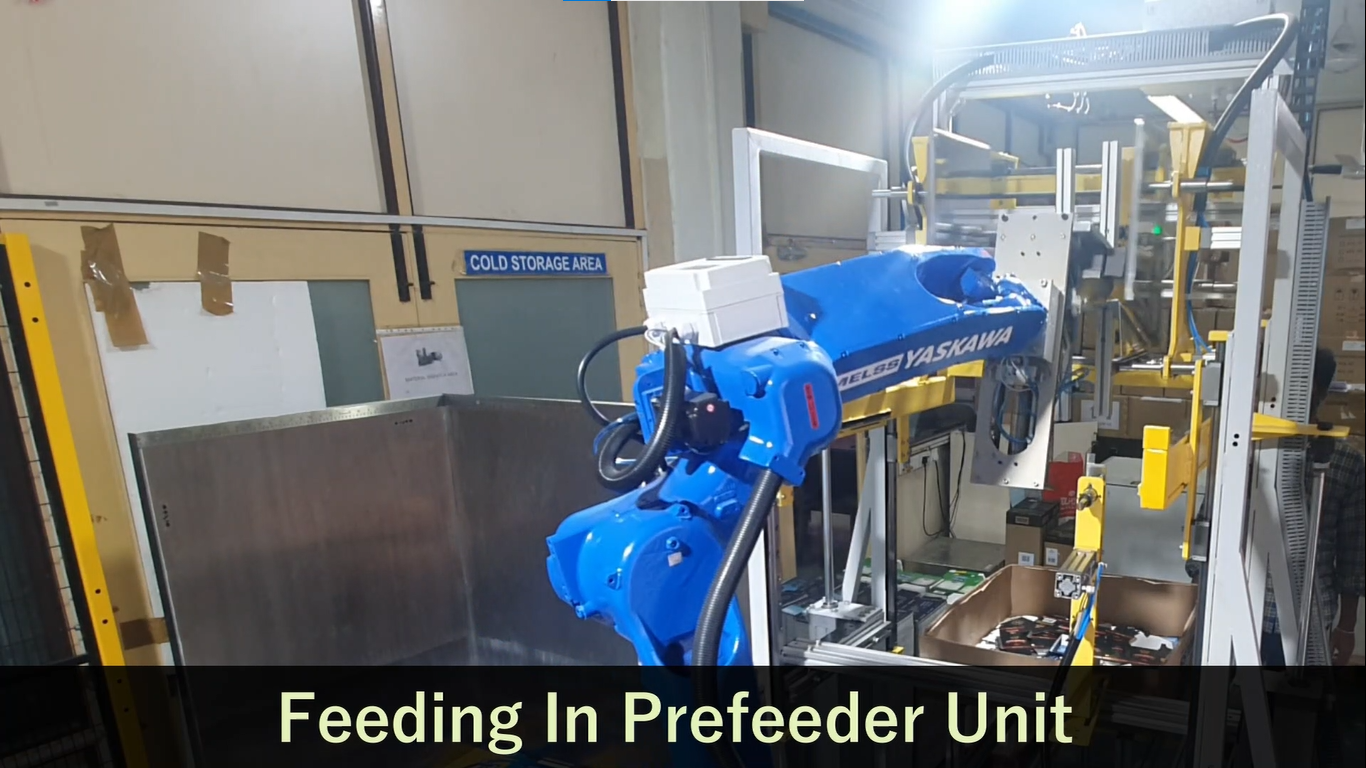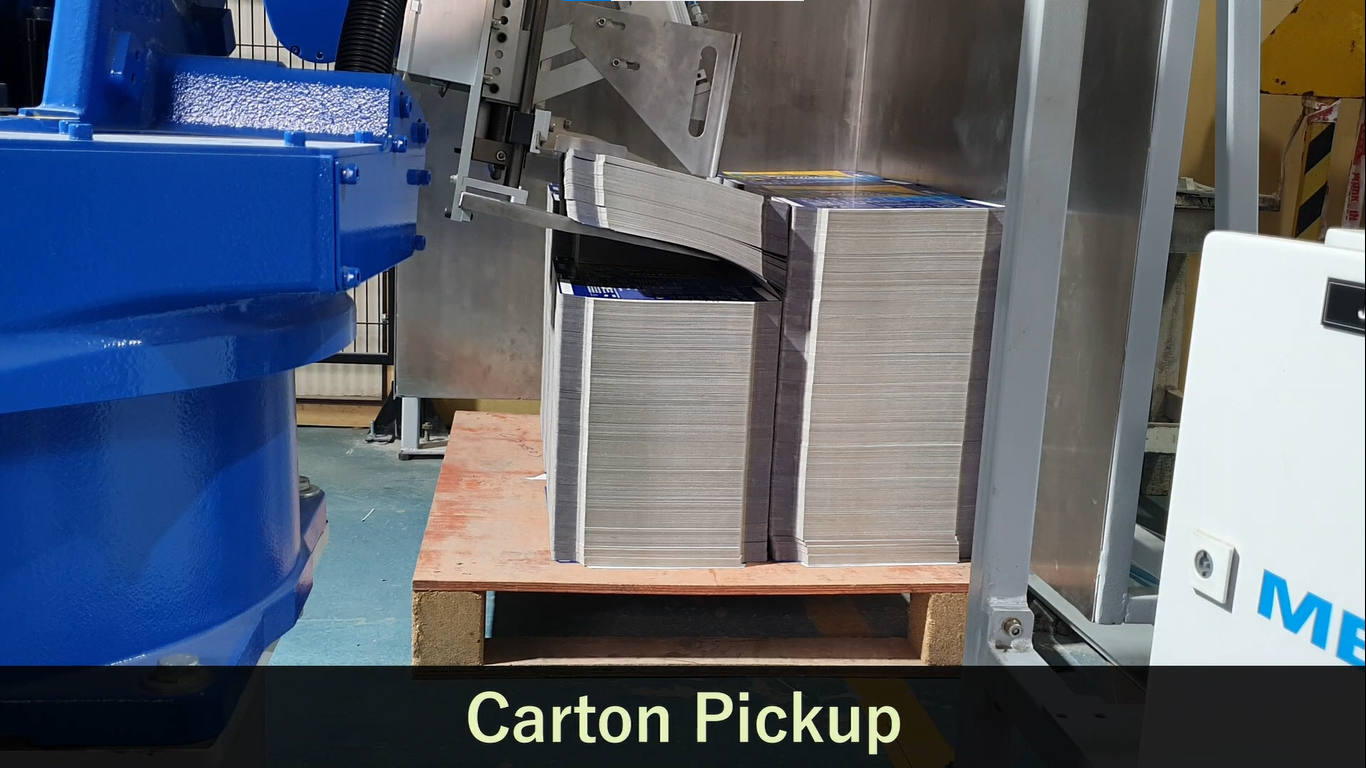 Client: FMCG and Packaging Industry
Year of Installation: 2021
Client Requirement: To Design, Assemble, Test, Supply, Install and Commission Robotic Pick and Place – Feeder Automation for Media 100 System.
Challenges:
Time Consuming during packaging
More Man Power required for assembly
Couldn't align cartons precisely
Couldn't lift heavy load cartons during assembly
Solutions:
Yaskawa Robot GP25 is implemented for operation.
The GP25 is a highly versatile 6-axis industrial robot with 25 kg payload, 1730 mm reach and an outstanding repeatability of +/- 0.02 mm
Pre-feeder assembly will provide the carton to the customer's feeder/ Conveyor.
Pre-feeder system consists of lifting unit, side tapping unit, front tapping unit, loading unit.
Each unit has pneumatic cylinder with the Reed switch feedback
MOTOMAN YRC1000 is used, It's a compact and powerful multi axis and multi-tasking controller platform for robots. It comes with a programming pendant to operate.
The gripper unit is installed in the GP25 Robot arm End-Effecter. Gripper has 3 sets of mechanisms,

200mm gripper
300mm gripper
400mm gripper

Pallet Stopper is designed as such the cartons are required to place in the position and carton dimensions to be noted from the scale.
Safety system with fence and light curtains are
Recipe management and model selection can be done from HMI.
Over View:
MELSS offers successful Automation Solution for assembly operation. Robotic pick and place – Feeder Automation for Media 100 is one of the robotic solutions. The robot handles multiple variants of cartons, directly picking from pallets and enables continuous feeding to the machine.
We have implemented customized pre feeder unit, it can be adjustable to various sizes. It has automatic, manual mode and integrated carton aligner. Also, we have provided adjustable end-of-arm-tool (gripper) to pick up configurable heights of stacks of cartons.
Fencing and Safety Mechanism are designed in such a way that if any unauthorized person enters, through the light curtain the robot system will get trigger from the safety relay and robot will change to the HOLD state.
Customer Benefits:
Robot has been delivered to reduce the process cycle time, achieve better productivity and also reduces the man power during assembly.